The QuickBooks accounting software saves everyday sales receipts for all products sold by a business, which is then used to track the overall sales. QuickBooks error 3180 can prevent the correct sales receipts from getting saved, which can lead to a lot of accounting issues later. Hence, it is very important to understand the cause of this error and ways to rectify it. 
QuickBooks Error 3180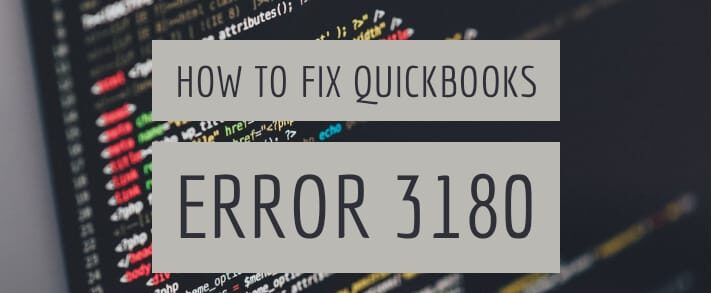 In QuickBooks Desktop, QuickBooks Error 3180 is associated with all the errors that might occur while saving a Sales Receipt. This error status code may occur for various reasons like, when the sales tax item is not associated with any vendor or when the sales tax payable account is mapped incorrectly, or when a paid out is created by using a sales tax payable account or it can be also due to selecting the sales tax payable account for more than one item on receipt as the target account.
How to Fix QuickBooks Error 3180 (Different Scenarios with Solution)
As stated above, this error status code 3180 may occur due to various reasons; a step-by-step solution to modify the setup and prevent this error from emerging again is given below.
QuickBooks Error 3180: A vendor must be associated in A/P (or A/R) details 
This error message shows up when a payable account for sales tax is used in order to create a paid out in QuickBooks Desktop Point of Sale. To change the incorrect settings,
Step 1: Select Sales History from the Point of Sale's home page.
Step 2: Find the recent receipt labeled as Payout, from the receipt type column.
Step 3: Choose Reverse from the 'I want to…' drop-down menu.
Step 4: Now create the Paid Out again using different accounts other than A/P or A/R.
QuickBooks Error 3180: The posting account is invalid
The user receives this error when the wrong type of QuickBooks Desktop account was used in mapping accounts in Point of Sale. To prevent this error from popping up,
Step 1: Select Preferences, from the File menu.
Step 2: Choose the company.
Step 3: Select Accounts, under Financials.
Step 4: Check if the accounts are mapped correctly in both the Basics and Advanced tabs and then save the changes.
Step 5: Run Financial Exchange.
Status code 3180: There was an error when saving a Sales Receipt
This error happens when there is a damaged payment item or if it's the wrong type, to stop this error code 3180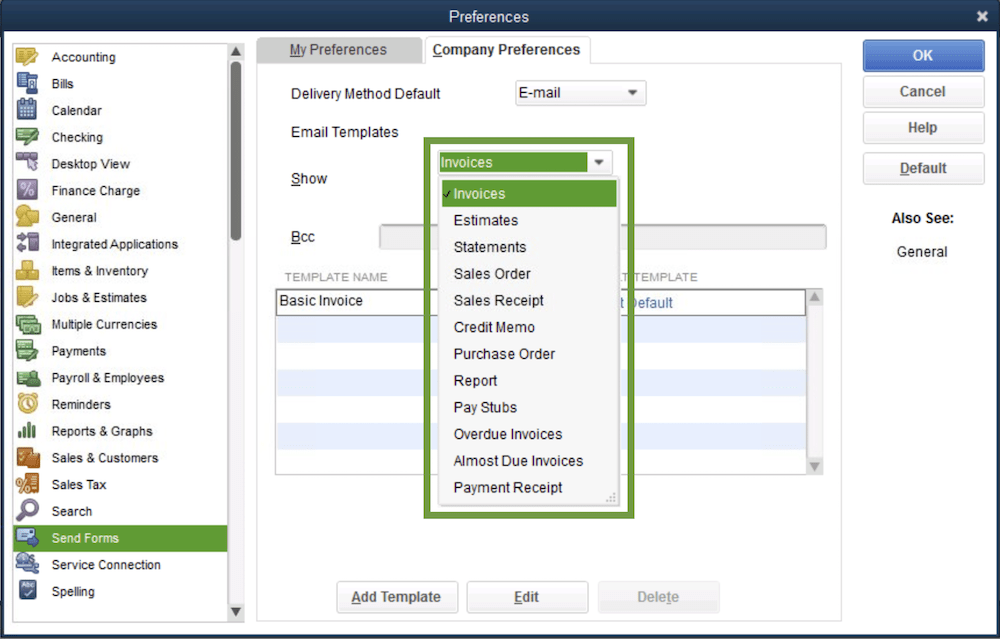 Step 1: Select the Item List from the Lists menu option.
Step 2: Choose Included Inactive.
Step 3:  Sort the list by selecting the Type header.
Step 4: To rename the payment items in Point of Sale,

Right-click and choose

Edit Items

for all payment items that begin with POS.

Include '

OLD

' at the beginning of all the item names (e.g. OLD POS cards).

Choose

OK

.
Step 5: From your Point of Sale, run the QuickBooks financial exchange.
Step 6: Also, merge duplicate items in QuickBooks Desktop by,
Choose the

Edit Item

option after right-clicking on the payment "

OLD

".

The QuickBooks Desktop prompts you to merge the items after you remove "

OLD

" from the item name and saved it by selecting

OK

.

Select

Yes

to execute the merging prompt.
QuickBooks Error 3180: Sales tax detail line must be associated with a vendor
This happens when a sales tax item in the QuickBooks desktop is not connected with any vendor, to rectify this error
Step 1: Select Item List from the List menu.
Step 2: Choose Included Inactive.
Step 3: Sort this list by selecting the Type header.
Step 4: Check if a tax agency is attached to every sales tax item.
What does QuickBooks do?
The QuickBooks software can be used by installing the entire package onto your desktop and also directly online. Some of its major functions are to, 
Create and Track Invoices
QuickBooks offers an easy way to create and share invoices with your customers. It also supports generating an Aging report by recoding each individual customer's income and account receivables.
Keep Track of Bills & Expenses
With QuickBooks, tracking your bills and expenses can be done directly by linking your bank and credit card accounts, and also these records can be added to QuickBooks manually.
Print Financial Statements for Your Business
Financial statements can be one of the most important documents required in banks and financial institutions while applying for a loan or line of credit. A proper financial statement can also provide insights into the business's performance over a specified period. The types of report that can be generated using QuickBooks is given below,
By reducing your company's expenses from the income generated, the profit and loss report shows how profitable your business is.
Using the balance sheet report, you can stay informed about the assets and liabilities of your business.
All information about your business's cash inflows and outflows can be seen in the statement of cash flows.
Track Employee Hours and Run Payroll
With QuickBooks, you can track employee work hours and automatically generate payroll, which reduces a lot of man-hours spent on such meticulous tasks.
With the 30-day trial period on QuickBooks online accounting software, businesses can make use of this opportunity to try and identify if this tool is suitable for all your accounting activities.
Contact QuickBooks Error Support Experts to Fix QuickBooks Error 3180
Use the suitable troubleshooting steps for QuickBooks error 3180 on the QuickBooks desktop. In case you need expert assistance contact QuickBooks error support phone number +1888-727-4587 & get instant remote support for QuickBooks desktop errors.
Similar Error Support Articles