QuickBooks error 3412 – Customer has an overdue transaction
"Customer has an overdue transaction" is the QuickBooks error status message for QuickBooks Error 3412. This error pops up when the preference inside the QuickBooks Desktop is set to not allow selling to overdue customers.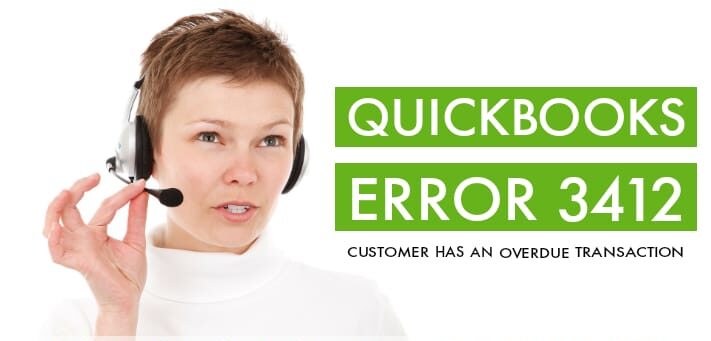 QuickBooks is a powerful accounting software developed to support small and medium enterprises in everyday accounting functions like accepting payments from customers to managing pay bills and payrolls. By default, QuickBooks Desktop prevents selling to overdue customers, although some exceptions have to be made in regular business environments. In the following paragraphs, you will learn how to disable the option that does not allow selling to overdue customers.
How to override QuickBooks error code 3412?
Not all customers are the same. Situations may arise when a customer who rarely misses the due date might go past due and you would want to give them a little buffer from your side as a helping hand so that they can make their way back. This might help them in a big way and also improves your relationship with that customer. Since good customers bring in great business value, getting to know how to modify the preference setup inside the QuickBooks Desktop to continue selling to overdue customers can be beneficial down the line. 
To change the preference setup in QuickBooks Desktop
Step 1: Go to the Edit option and choose preferences.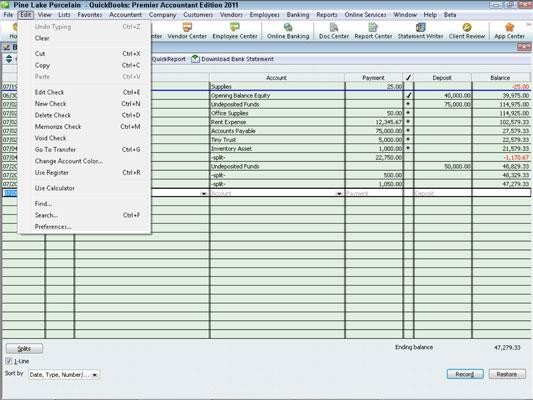 Step 2: On the left menu, choose the Sales & Customers option.
Step 3: Follow by clicking on the Company Preference tab.
Step 4: Here, you need to find and uncheck the option, Do not sell to overdue customers.
Step 5: Save the changes made by clicking on the OK button.
Step 6: Follow this by going to the QuickBooks Point of Sale and running a QuickBooks financial exchange.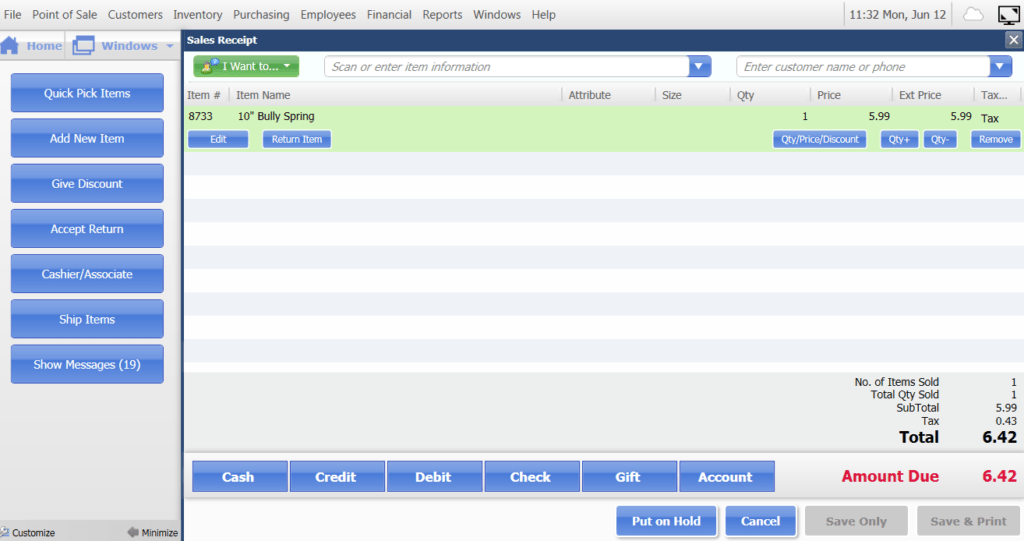 By following all the steps above, you can successfully modify the preference setup in QuickBooks Desktop and commence selling to overdue customers. But, not every overdue customer is worth doing business with in the longer term. These late payments are often what cause businesses to shut down by affecting the steady flow of funds coming in. Hence, it is vital to protect your business from the risk of late payments.
The growth of any business largely depends upon its financial health and it is usually an overwhelming task for small businesses with a lesser workforce to handle all accounting functions. There are many software in the market to support small and medium-sized businesses in all finance-related activities at ease; of them, QuickBooks is the most popular tool which provides a strong financial structure for all accounting functions. 
What does QuickBooks Desktop do?
The QuickBooks software comes in a variety of editions, both online and installed on your desktop. Some of the important tasks that can be performed after installing the QuickBooks desktop are given below- 
Create and Track Invoices
QuickBooks helps you to create and share invoices with ease with your customers. It will also record your income and account receivables for every individual customer and also helps generate an Aging Report.
Keep Track of Bills & Expenses
By connecting your bank and credit card accounts to QuickBooks, you can easily track your bills and expenses. You can also record manual transactions into QuickBooks with ease. 
Print Financial Statements for Your Business
Proper financial statements can provide useful information about the performance of the business and it is also an important document required while applying for a loan or line of credit. In just a few clicks, you can produce the following three financial statements in QuickBooks.
This profit and loss report summarizes how profitable your business is by reducing your expenses from the income received. 
What your business owns (assets) and what it owes (liabilities) at any particular time can be identified using the balance sheet report.
The statement of cash flow provides complete information on all cash inflows and outflows of your business.
Track Employee Hours and Run Payroll
Trying to do payroll manually can be a very tedious task and is prone to mistakes. Using the QuickBooks payroll function, you can track employee hours and run payroll automatically as often as you need.
The QuickBooks software can be a real boon to your business, and it never hurts to try and identify if it fits your needs. You can avail of a 30-day free trial period on the QuickBooks online accounting software, to begin with.
Contact QuickBooks Desktop Support Experts to Fix QuickBooks Error 3412
After reading the steps for repairing QuickBooks error 3412. If you need any expert assistance. Contact QuickBooks desktop support experts at +1888-727-4587 & get instant help.
More QuickBooks Errors like 3412