QuickBooks Error 6000 1076 – Your QuickBooks installation is corrupt
QuickBooks is undoubtedly one of the best accounting software out there, but no one can deny that QuickBooks comes with several errors and among those QuickBooks Error 6000 1076 is one of the most common errors in QuickBooks desktop pro, premier, and enterprise. Have you come across error 6000 1076 – your QuickBooks installation is corrupted from the 6XXX series which is related to the QuickBooks installation file being damaged or corrupted.
What is QuickBooks Error 6000, 1076?
It is an installation error of QuickBooks and users get this error while trying to open the company file. This error indicates that the installation of the QuickBooks desktop is corrupted. QuickBooks Error 6000 1076 prevents the users from working with QuickBooks company files.
Why Does QuickBooks Error 6000, 1076 Occur?
QuickBooks Error 6000 1076 occurs due to various reasons, some of which are listed below.
This can occur when your QuickBooks desktop installation is either corrupted or damaged.
Users can encounter this error when the .ND and .TLG files are anyhow corrupted or damaged.
If the user is not running QuickBooks with all the admin rights, this error can occur.
This error can occur if QuickBooks had some struggles while downloading, such as a low server or any other issue.
How To Fix QuickBooks Error 6000, 1076?
If you're one of the users who's experiencing QuickBooks Error 6000 1076, in this article, we have discussed the simplest and most effective troubleshooting methods to solve this issue. Let's start
Method 1: Update QuickBooks Desktop
As we all know, one should always use the updated version of QuickBooks to use the software with fewer obstacles and errors. If you still haven't updated QuickBooks to the latest version, follow the steps mentioned below to update the QuickBooks desktop.
Open QuickBooks Desktop
Then, go to the help menu.
Click update QuickBooks desktop and then click on the update now an option at the top right corner.
Now, click on the get updates option and wait for a few minutes.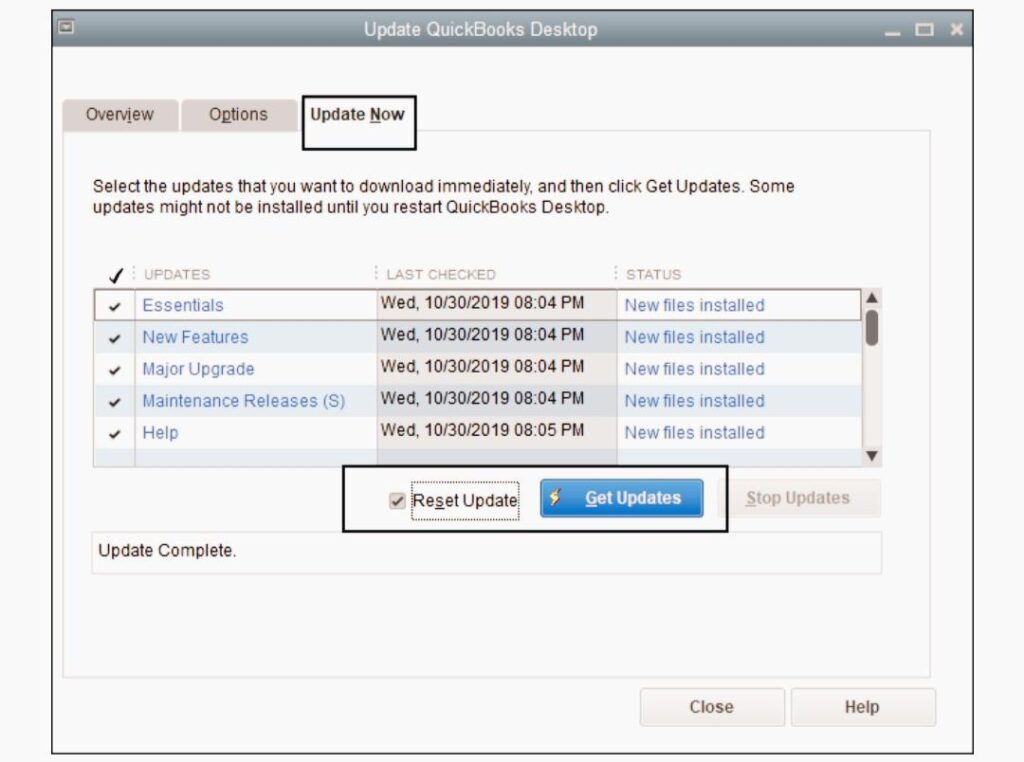 When it is updated, close QuickBooks.
Method 2: Download and Run QuickBooks File Doctor
QuickBooks file doctor tool is an amazing tool that identifies QuickBooks Error 6000 1076 by itself and solves them.
First, download the QuickBooks tool hub and go to your downloads by pressing CTRL+J.
From the download list, click on QuickBooksToolsHub.exe.
Choose yes to let this app make changes.
Then click on next to install.
Click Yes, accept the license agreement and click next again to install.
Wait a few minutes and when it is installed, click on the finish now and then open the QuickBooks tool hub from the icon.
Go to the company file issues tab and click on run QuickBooks file doctor.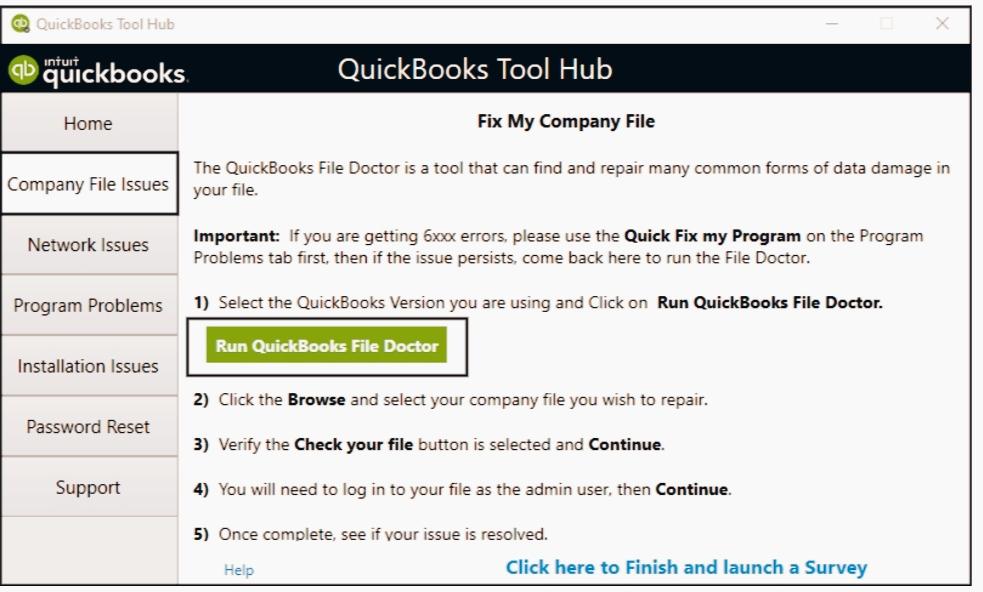 Method 3: Rename the .ND and .TLG Files
These files help QuickBooks to run the company files on network and multi-user mode. If these files get damaged or corrupted, you can face QuickBooks Error 6000 1076, and to solve that; you can try renaming these files.
Open QuickBooks company file location C:\Users\Public\Documents\Intuit\QuickBooks\Company File.
Find the files that have .ND and .TLG extensions.
Right-click on them and select rename and add ".OLD" at the end of the file extension.
Click yes to confirm.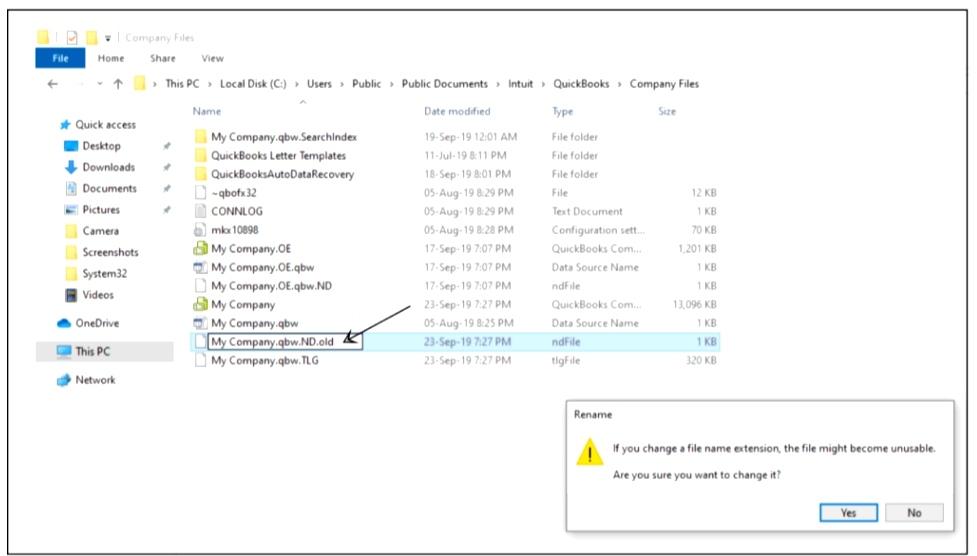 Method 4: Copy your company files to the Desktop
You can try to copy your company files to the desktop and create a QuickBooks backup file. Follow the below-mentioned steps for doing that.
Right-click on your computer desktop screen and go to new, and from there, go to the folder.
Navigate to your current company file location and right-click on the company file to select copy. You can also use (Ctrl+C) to copy the file.
Press and hold the Ctrl key until you can see no company open window on your screen.
Click on open a restored and existing company and select open a company file option and click next.
Now, you have to browse the desktop file that you have copied into the new folder.
After that, click open and check whether you can open the file or not.
If you still cannot open the file, proceed with the next troubleshooting method.
Close QuickBooks Desktop and press and hold the Ctrl key until you can see no company open window on your screen.
You'll see the instruction to restore the latest backup.
Go to your download list and click on QuickBooksToolsHub.exe.
Click to give this app permission to make changes.
Click on next to install it and again click yes for accepting the license agreement.
Wait a few minutes after pressing the next button again
When the installation is completed, click on the finish now option and open the QuickBooks tool hub.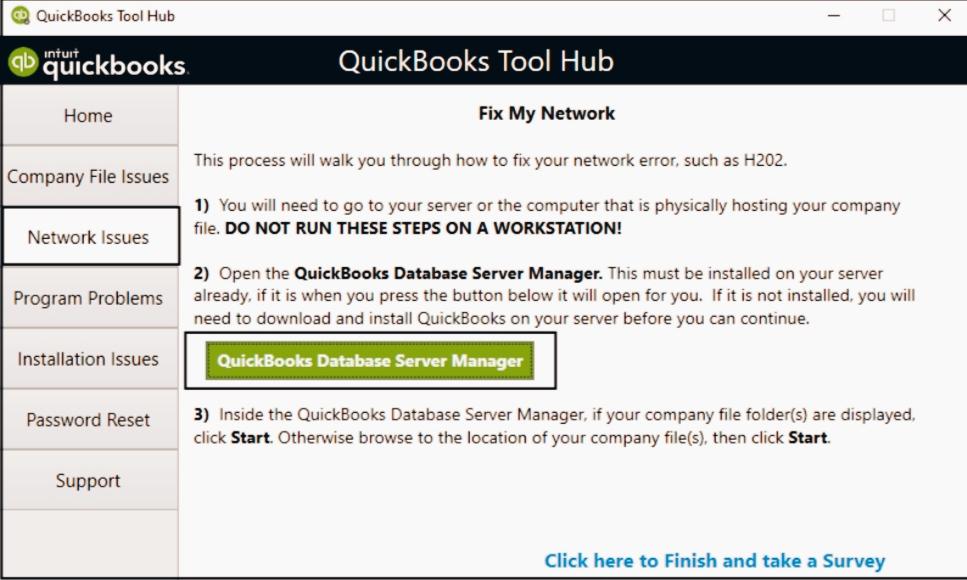 Under the network issues tab, you will see QuickBooks database server manager, tap on that and now you have to scan your company file location.
Go to the scan folders tab.
Now, click on the browse button and select the folder where you have stored your company file (.QBW).
Click the ok button and start scanning.
Method 5: Restore QuickBooks Backup File
At this point, if you can't open the company file still now, there are possibly some issues with your company file and to solve them, you can try restoring the latest backup.
Method 7: End QuickBooks Tasks from Task Manager
If your problem persists, you can try to end the QuickBooks task from the task manager. Follow the below-mentioned steps for doing that.
First, you have to log in as an administrator on your computer and then press Ctrl+Shift+Esc to open the task manager.
Now, you have to highlight the first option and press Q from the keyboard. You'll now be able to see the QuickBooks process.
Then select QuickBooks processes (QBW32.exe, qbupdate.exe, and QBDBMgr.exe) and click End Task.
Now you have to try to open the QuickBooks Company File.
Ending Words
The QuickBooks Error 6000 1076 should be solved by now. But if unfortunately, none of the above-mentioned methods works for you, you can contact our QuickBooks error support professionals for further assistance.
Hope this article helped you to solve QuickBooks Error 6000 1076 successfully.
Frequently Asked Questions
Why Is The QuickBooks File Doctor Tool Used? 
This tool is developed by Intuit to identify errors on Quickbooks and solve them seamlessly. This tool is used to troubleshoot QuickBooks errors, including QuickBooks Error 6000, 1076 and you can install it from the QuickBooks tool hub.
Why Are .ND and .TLG Files Important? 
These are important parts of your QuickBooks. These files allow your software to access your company file in a network or multi-user environment. In short, these files help the company file to run on your software. That's why, when these files get corrupted, the software has difficulties working with the company file.