QuickBooks error 1925 appears when you install QuickBooks desktop or other software on your Windows computer. According to the message, you don't have enough rights to finish the installation. On a Windows computer, you must log in as an administrator to finish the software installation. 
If you're having trouble resolving the QuickBooks error 1925, you've come to the right place. Here, we will discuss some troubleshooting techniques that will assist you in resolving the issue. So, keep reading.
Causes Of QuickBooks Error Code 1925
QuickBooks error 1925 is most commonly encountered during the installation of software on a Windows computer. As previously stated, there are numerous causes for this error code. Some of them are listed below:
Your Windows computer may have blocked the .exe file you downloaded to install QuickBooks. It usually occurs when a file is transferred from another PC and your system blocks it in order to maintain security.
Since UAC is enabled on your Windows PC, installation is limited. As a result, you must run the installer as an administrator.
Insufficient Windows admin rights are another cause of this error code.
How to Fix QuickBooks Error 1925?
Solution 1: Unblock the .Exe File
As previously stated, UAC prevents malicious programs from causing damage to your Windows system by preventing the installation of unauthorized software. In this case, make sure QuickBooks installation isn't obstructed. If that's the case, try the steps below to unblock it:
Go to the installation file in the Downloads folder.
Then, right-click on it and choose Properties.
After that, right-click on the context menu.
Switch to the General tab and select Unblock.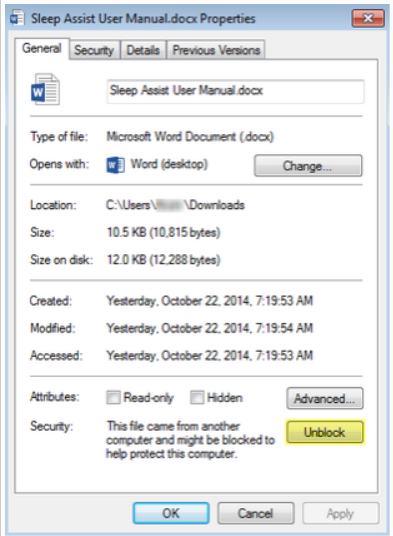 You can now try to install the QuickBooks application after unblocking the installation file. If you still encounter error 1925 while doing so, try the other solutions listed below.
Also Check how to fix QuickBooks Error 1904
Solution 2: Disable User Account Control (UAC)
Adjusting the User Account Control settings is one of the most common ways to resolve QuickBooks error 1925. If your Windows computer's UAC is enabled, you might have trouble installing QuickBooks desktop. As a result, it is recommended to turn off UAC and set it to Never Notify. To change your Windows UAC settings, follow the steps below, which are specific to the Windows version you are using.
[Note: There are two types of UAC settings in Windows Vista, whereas there are more options in Windows 7 and 8.]
Adjust UAC Settings on Windows 7
Search for User Account Control Settings in the Windows icon.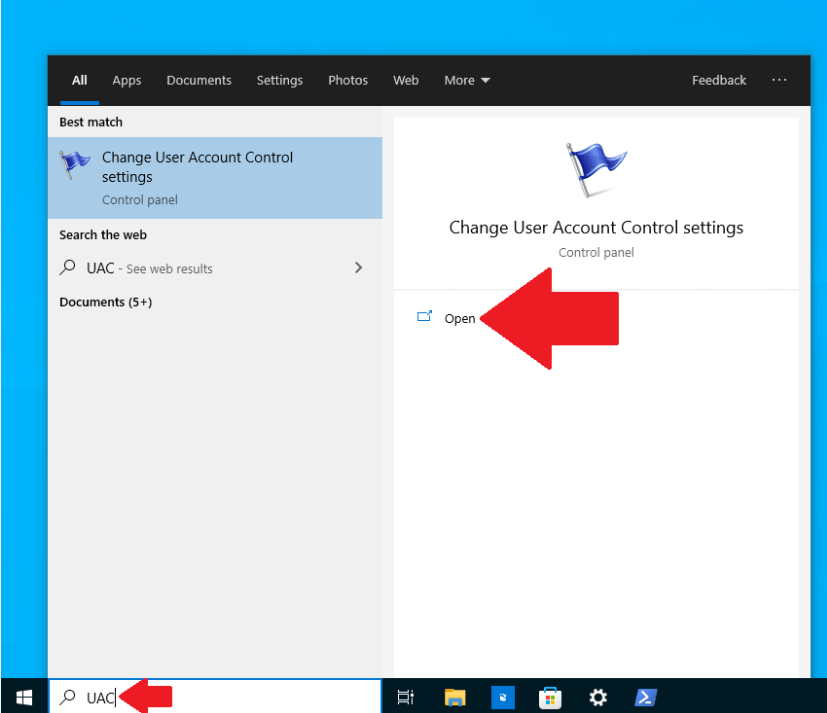 Then choose Change User Account Control Settings from the drop-down menu.
Now, change the settings to Never Notify.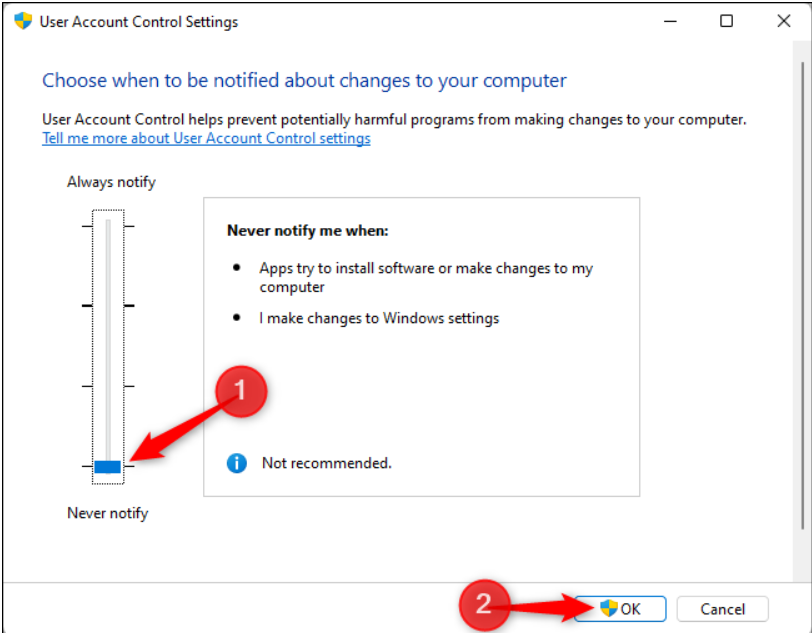 Adjust UAC Settings on Windows 8 & 10
Search for User Account Control in the Windows icon.
Go to settings and then select Change User Account Control Settings from the.
After that, set the slider to Always notify.
When you are finished, click OK.
Also, Check how to fix QuickBooks Error 1935
Solution 3: Run Exe File as Administrator
Windows requires specific permissions to install any software. To fix error 1925, you should run the downloaded .exe file with administrative privileges. To do so, follow the below-mentioned steps:
Right-click the installation .exe file in the Downloads folder and select Run As Administrator from the context menu.
Ensure you run it as an administrator after you have downloaded it.
You won't be restricted from continuing with the installation if you run the .exe file as an administrator. It means you can install QuickBooks without encountering any conflicts, such as QuickBooks error code 1925.
Solutions 4: Run Windows with Admin Rights
If you haven't logged in as an administrator on your Windows computer, problems like QuickBooks error 1925 can arise. To avoid this, log in to Windows as an administrator. You must have a user account with the Administrator account type to log into a Windows computer as an administrator.
Windows Vista
Click on the Windows icon and search for User Accounts.
Then, click on the User Accounts.
Now, you will be able to change the account type to admin.
Windows XP
Go to the Control Panel by clicking on the Windows icon.
Then go to User Accounts.
You can change the type of user account when you see it.
QuickBooks error 1925 is an install error. Because of insufficient privileges on the Windows computer, QuickBooks installation fails. User Account Control settings can also be the source of such problems. You can fix the error on a Windows computer by disabling UAC settings and setting other preferences.
Contact QuickBooks Error Support Experts
Hope you were able to resolve the issue after following the troubleshooting methods without difficulty. However, if you cannot fix this error, contact our QuickBooks error support team.