What is QBWin.log / QuickBooks Log Files in QuickBooks Desktop
QuickBooks desktop records information about the events that occur in the software in the QBWin.log file. QBWin.log is for the windows operating system & the QuickBooks log file is for MAC OS. These files are used to analyze & rectify errors in the QuickBooks Desktop company file.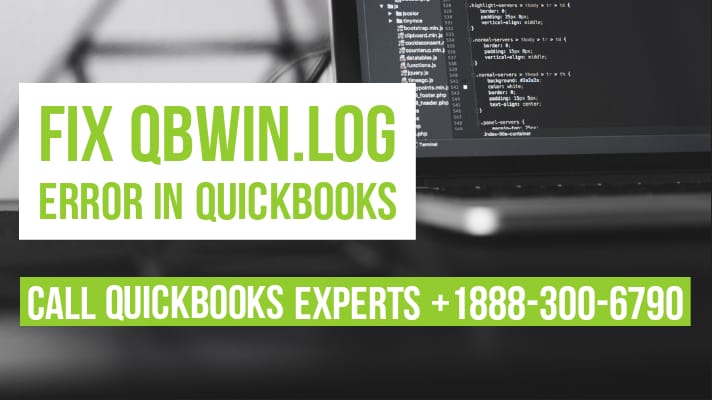 The QuickBooks log files are used to store information gathered from QuickBooks utilities about the events or errors in QuickBooks.
How to find QBWin.log file in QuickBooks Desktop
Windows –
You can easily search qbwin.log from your search bar to find the file. Now to locate the most recent file. Follow these steps-
Open QuickBooks Desktop
Press the F2 key & then the F3 key simultaneously
Tech Help window will come up, click on Open File
Locate QBWin.log & Click on open
MAC –
Locate QuickBooks Log file
Click on GO on the top left
Choose Go to folder
Type /library
Click on Logs folder
Locate QuickBooks Folder
You will find QuickBooks.log file
Now you will be able to check the messages or errors in the program.
What is QBWin.log Error / QuickBooks Log Error
QBWin.log error or QuickBooks Log error occurs due to the sudden shutdown of the application due to error, power supply, or server failure. These error messages might appear like
Verify Master: Next trans number is ### should be ###.
LVL_ERROR–Error: Verify Names List: Index XXX record XXX.
Verify Master: Duplicate transaction number: Master, Trans, txn#, date, doc#.
Verify Master: totTrans wrong. Is ### should be ###.
How to Fix QBWin.log Error or Fix QuickBooks Log file Error
Before performing any of the solutions, remember you backup your company file.
Solution 1 – Update QuickBooks Desktop
Locate Help in the menu and click Update QuickBooks
Go to Update Now window
 Select all the updates that you want to download and select Get Updates
Manually Update QuickBooks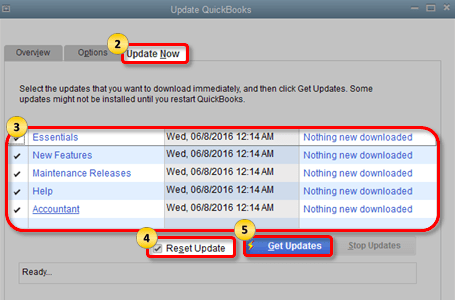 Go to Download and Updates Pages
Select the Product you i.e. QuickBooks Pro, Premier, etc
Select the Version i.e. QuickBooks Pro 2018, QuickBooks Premier 2018, etc
Search and Select Get Latest Updates, then click on Save to download the Updates
Install Updates and Restart the computer
If you have an active Payroll Subscription, Install Updates from the download center
Solution 2 – Rebuild your company file
To fix the error, QuickBooks has a feature to repair QBWin.log file errors. Follow the steps to run verify & rebuild data utility in QuickBooks desktop.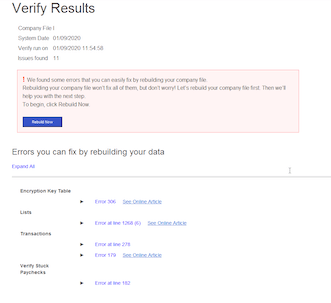 Go to file
Click on Utilities
Choose Verify Data
If you see errors, click on Rebuild Data
Solution 3 – Restore QuickBooks backup company file
Before you perform these steps. locate .qbb file locally –
Open QuickBooks
Go to File
Click on Open or Restore Company
Select Restore a backup copy
Choose Next
Check Local Backup & click Next
Browse the most recent backup company file in .qbb format
Open the file & click on save
Contact QuickBooks Experts to Fix QBWin.Log Error
If the above-provided troubleshooting doesn't help you fix QBWin.log error. Get help from trained software experts to repair the error. Reach out to 24×7 support by experts at +1888-300-6790.