What is QBWC1085 Error – QuickBooks Web Connector Error?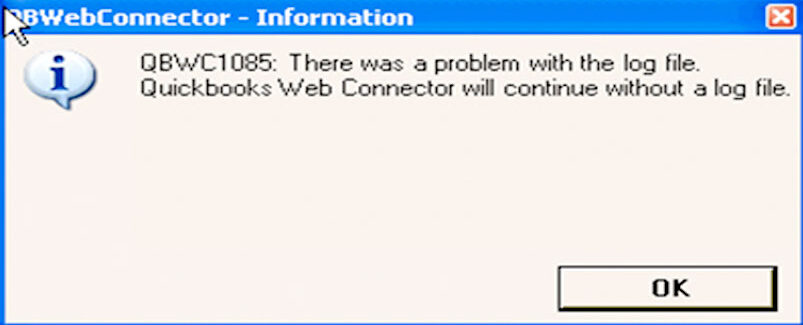 QuickBooks Web Connector is a Microsoft Windows application that enables QuickBooks products like QuickBooks desktop and QuickBooks point of sale to communicate with mostly third-party web-based applications. QBWC1085 error usually occurs in QuickBooks desktop when QWCLOG.TXT file used by the Web Connector program gets corrupted/damaged or cannot be accessed by the system.
QuickBooks Error QBWC1085 Scenarios
While working on QuickBooks Desktop i.e. QuickBooks Enterprise solutions or opening your computer which has QuickBooks installed. Or While any of the users are logging into QuickBooks. You may come across QuickBooks error QBWC1085, displayed as one of the following:
QBWC1085 – Exception TypeError: Unknown name

QBWC1085: There was a problem with the log file. QuickBooks Web Connector will continue without the log file.

QBWC1085: QuickBooks was unable to write to the log file. QuickBooks will open without writing to log file.
Possible Causes of QBWC1085 Error in QuickBooks Desktop
The QBWCLOG.TXT file used by the web connector to connect with the third-party web-based application has gone corrupted or damaged.
The QBWCLOG.TXT file is missing from the system or cannot be accessed
Get Instant Help for QBWC1085 Error by QuickBooks Desktop Experts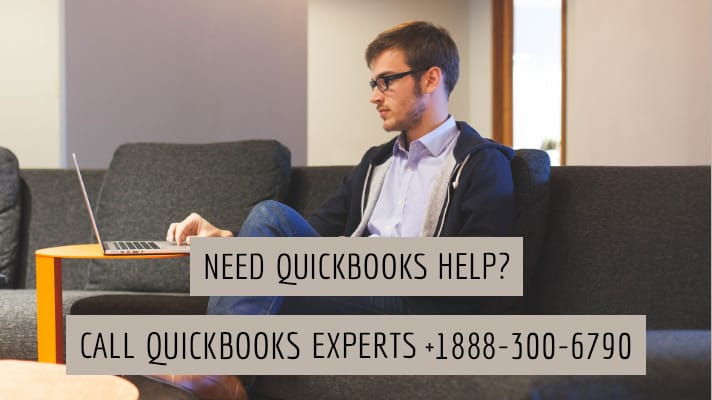 How to Repair QBWC1085 Error in QuickBooks
Delete Web Connector File from System
If your QuickBooks desktop is not connected with any third party application or any web-based application, remove the QuickBooks web connector from the startup menu.
Log in to your system using the administrator account
Locate the startup files > C:\ProgramData\ Microsoft\Windows\Start Menu\Programs\Startup
Remove QuickBooks Web Connector file
Restart the computer and run QuickBooks as an administrator
Rename QBWCLOG.TXT File
If your QuickBooks desktop is connected to a third-party application that uses QuickBooks Web Connector. To resolve QuickBooks error QBWC1085, rename the QBWCLOG.TXT file.
End all QuickBooks windows and web connector
Locate web connector log files, for example: C:\ProgramData\Intuit\QBWebConnector\log
Change QBWCLOG.TXT name to QBWCLOGOLD.TXT
Restart your system
Reopen QuickBooks Desktop and Web Connector
Login as administrator to your third-party application or web-based application
Connect with Tech Support for QBWC1085 Error Troubleshooting
QuickBooks web connector errors can be annoying at times. If the above-mentioned troubleshooting steps do not resolve the QBWC1085 error in QuickBooks desktop. Get connected with QuickBooks enterprise support agent on QuickBooks enterprise support phone number +1-888-300-6790. Our tech support agents will provide you with instant troubleshooting for QBWC1085 error via secure remote assistance.
Related Support Articles About QuickBooks Web Connect