QuickBooks Point of sale (POS) is an automation software for smooth & streamlined accounting. Clients use it for their daily operations. But sometimes ugly QuickBooks errors pop up due to program failure. One of the most common problems is when QuickBooks POS failed to open the company file.
There can be various reasons that let this failure occur in the first place. In this article, we will talk about how to get rid of Errors when opening your company file in QuickBooks Point of Sale.
QuickBooks POS Company file Error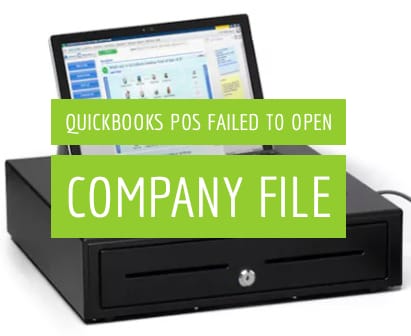 When QuickBooks POS won't open company file, you may see errors like:-
Failed to open a company file
Login to company file failed
Connection was broken
Error: Unable to connect to your company data file
Cause of this Error
QuickBooks POS Company file has error & is damaged.
QuickBooks Point of sale is configured as a client workstation, not the server.
QuickBooks POS is trying to establish a connection with the company file.
QuickBooks Point of Sale Database service manager is damaged & cannot log in to the company file.
QuickBooks POS has lost the connection with the company file.
Company file converts to a newer version of QuickBooks POS
How to Fix QuickBooks POS failed to open company file error
Perform the troubleshooting steps so that you can come out of this situation.
Solution 1 – Create a test company file to open an existing company file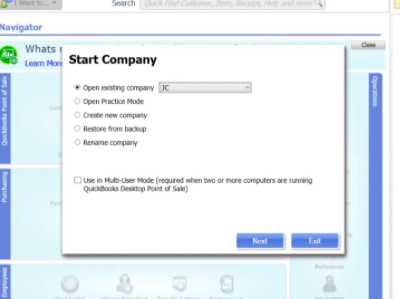 Click on Start Company, then Create a new company

Click on

 Next
Type Company Name as Test & click on Create
Double click on the Test file
Go to File 
Click on Company operations & then Next.
Choose Open existing company
Locate your company file that won't open
Click on Next
If these steps don't work move to the next solution.
Solution 2 – Restart POS Entitlement services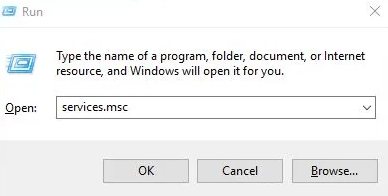 Type services.msc & hit enter
Locate Intuit Entitlement Service and QBPOS Database Manager & Click on Configure
Click on the latest version of Intuit Entitlement Service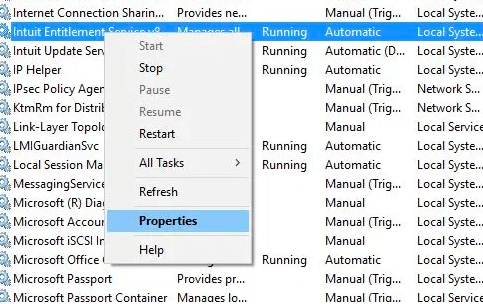 Go to the General tab
Click on Startup Type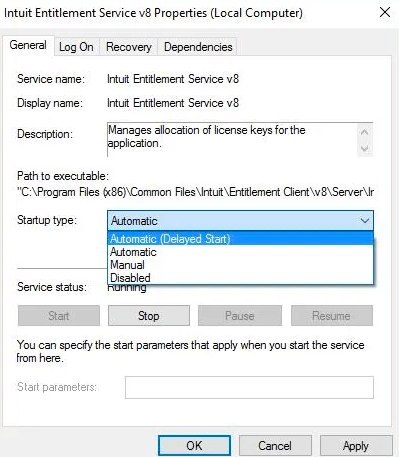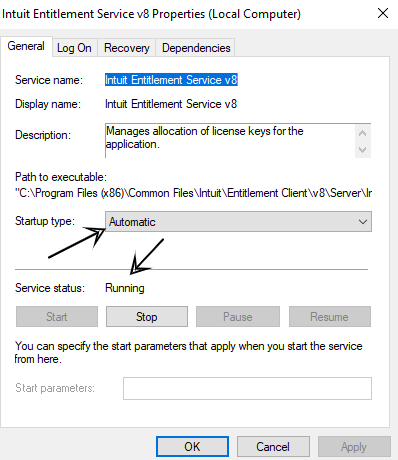 Check Service status is Started

Navigate to

Log On
Click on Local System Account
Click on Allow Service to Interact with Desktop
Go to Intuit Entitlement Service
Click on the Recovery tab
Select Restart the Service from the 1, 2 & 3 failures fields
Click on Apply & OK
Try to open your company file now, if POS fails to open the company again move to the next solution.
Solution 3 – Restore a company file backup
Simply restore your most recent backup of the company file in QuickBooks POS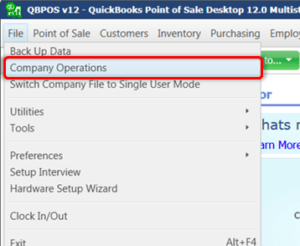 Click on File & then Company operations
Click on Restore from backup
Click on Next
Choose Browse to an alternate backup file
Locate Your QuickBooks POS Backup file location
Choose the most recent backup file and click on restore
If you are unable to restore the file, move to the next solution
Solution 4 – Rename the QuickBooks POS Company File you are unable to open
Locate your Company file location
Rename the file by adding a number or letter
Open the company file
Contact QuickBooks POS Experts For Help
If the above-provided troubleshooting steps don't work. You still have an error opening your company file in QuickBooks POS. Get assistance from our software experts on +1888-300-6790.