Clean up Company Data Utility in QuickBooks
In QuickBooks, users come across company file data errors or damages. QuickBooks has its own clean up company data utility which repairs company file data damages easily. No need to waste time on fixing the damages manually, the QuickBooks clean up company data utility will repair damages automatically. In this article, we will see how to use clean up data utility in QuickBooks.
Scenarios When QuickBooks Clean up Company Data Utility is Required
There are various company data damages when QuickBooks cleanup company utility is required.
In QuickBooks Desktop some of the most common scenarios when the cleanup utility is required are:-
Fix data damage errors after running Verify Data Utility
QuickBooks Company File Errors (Like 6XXX series, 15XXX series)
When QuickBooks Desktop is running slow or takes too long to function while opening
Error while pulling up Reports & forms
When Data is Missing in QuickBooks desktop after updating
Features of QuickBooks Clean up Company Data Utility
Clean up QuickBooks Desktop for better performance
Condense QuickBooks Company File Data
Fix QuickBooks Point of Sale List Damages
Get rid of old history & non-history documents in QuickBooks to run efficiently
 Things to Remember Before Running QuickBooks Company Data Utility
Keep the below-mentioned things in mind before you use QuickBooks Company Data utility:-
Manually create a backup of your company file locally
Use compress data option to repair damaged lists in company file data
Let the utility finish the repair even, do not cancel in the middle of troubleshooting
[box type="info"]While running QuickBooks Company File Data Utility usually QuickBook desktop freezes. If the mouse pointer is moving, don't worry the clean up data utility is running[/box]
Also Read About QuickBooks Condense Data Utility
How to use Clean Up Data Utility in QuickBooks Point of Sale
To run Clean up data utility in QuickBooks follow these steps:-
Open QuickBooks Point of Sale, Go to File, Click on Utilities.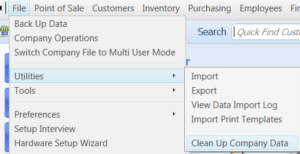 Click on Clean up company data.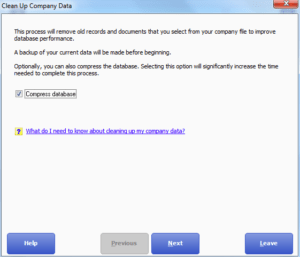 In the next window, you will see the process will remove old records & documents that you select from your company file to improve database performance. Check the Compress Data Box.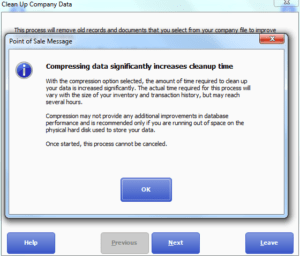 Select ok after the warning i.e. Compressing Data significantly increases cleanup time.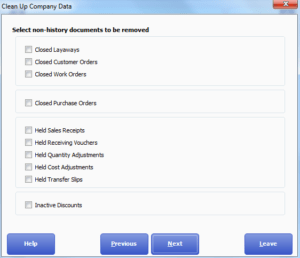 Choose the lists you want to remove in the Non-history documents window like Held Sales receipts, Held cost adjustments, Held transfer slips, etc.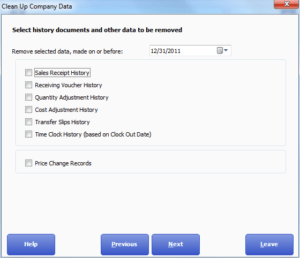 Choose the data you want to remove in the history documents window i.e. Sales history, receiving voucher history, adjustment history, etc.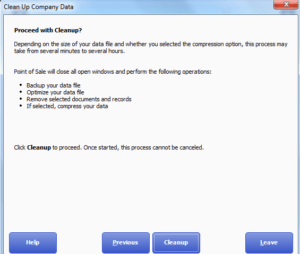 Select Cleanup in Proceed with Clean up window.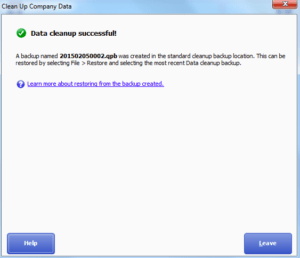 Finish the Cleanup.
If you still see an error after the clean, run the cleanup data utility for the second time to remove the error.
[box]If you run the cleanup data utility for the 2nd time, Make sure you check the compress data option[/box]
Contact QuickBooks Desktop Experts to Fix QuickBooks Errors (If Clean up Data Utility doesn't help)
If the clean-up data utility does not fix the errors in your company file. Contact QuickBooks experts at +1888-300-6790 for instant QuickBooks error support & troubleshooting.
More Features like QuickBooks clean up company data utility