QuickBooks Email Setup – Connect your email to QuickBooks Desktop
Email services play a vital role in modern-day business. It is one of the fastest ways of communication & information sharing methods. In QuickBooks, email is used is send information such as invoices, transactions, reports, reminders &, etc. In this article, we will learn how to set up email in QuickBooks desktop in easy steps.
What Email Services you can use in QuickBooks Desktop
In QuickBooks, you can use three email services to send an email:-
Webmail
Outlook
QuickBooks Email
You can choose either of the email services to send email from QuickBooks desktop.
Advantages of QuickBooks Email Setup
There are various advantages of using email services in QuickBooks desktop. User can exchange information like-
Send forms, transactions, reports, etc
Send attachments containing spreadsheets, CSV files
Alerts about your QuickBooks services & products
Invoices & Reminders to customers
How to Setup Email in QuickBooks Desktop?
To set up email services in QuickBooks desktop. Choose the email service that suits the need of your business. There are a number of ways for QuickBooks email setup. Perform the steps to configure email services in QuickBooks.
Send Email using QuickBooks Email
To use the QuickBooks E-mail service, a QuickBooks user should have a valid QuickBooks subscription to use the service. Most QuickBooks users prefer to use Outlook. As it is the most common email protocol used in businesses.
Send QuickBook Email using Outlook
To send email using outlook on QuickBooks desktop. Follow these instructions:-
Contact ISP or Email Service provider for these details
Username
Password
Incoming/Outgoing Email Server address
Incoming email server type
Setup Outlook to send email using Outlook in QuickBooks desktop
Go to Edit
Select Preferences
Click on Send forms
In the My preferences tab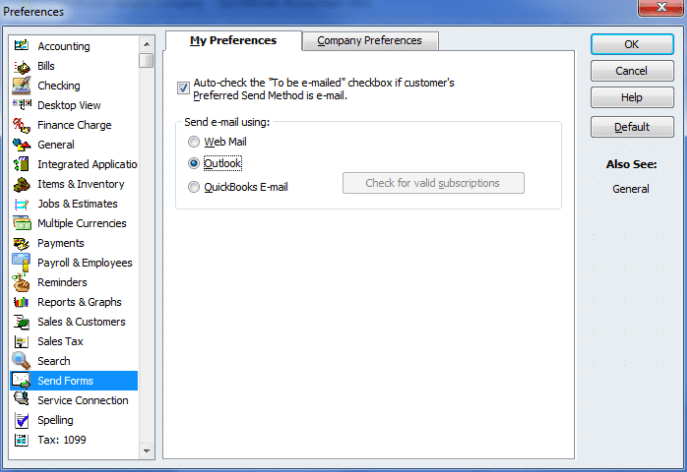 Setup Secure Webmail to send email in QuickBooks Desktop
Now you can easily set up secure webmail in QuickBooks desktop 2020 & versions after 2017. Ensure that you have linked your webmail to your Intuit account.
Go to Edit in QuickBooks menu
Click on Preferences
Select Send Forms
Click the My Preferences tab
Choose Webmail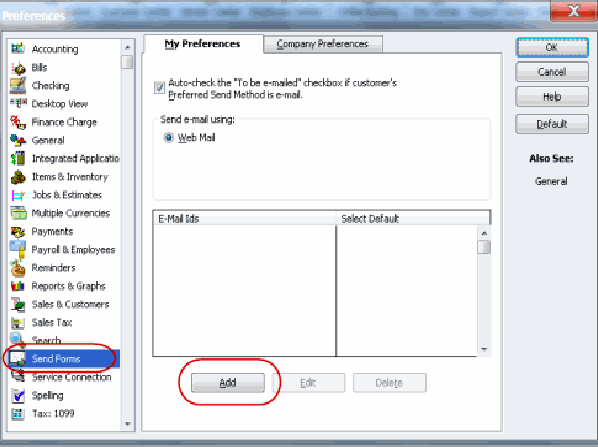 Click on the add option below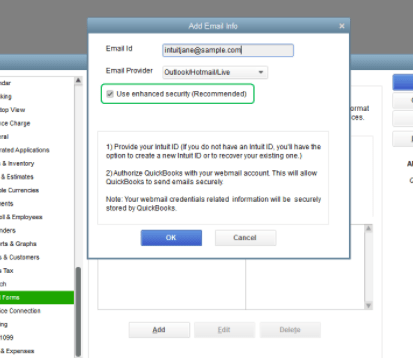 Type your Email address in the email id section
Choose the email provider like Outlook, Hotmail, etc, & check the Use Enhanced Security option
Click Ok
Intuit account login screen will pop up
Log in using your Intuit Account details
You will be redirected to the secure webmail login
Enter username & password
Allow access to Intuit services
Setup Webmail to send email in QuickBooks Desktop
Perform these steps in QuickBooks email setup via webmail like AOL, Gmail, Comcast, Yahoo, etc. Using webmail user will have to enter the username & password every time the email is sent.
Go to Edit > Preferences > Send Forms 
Click on the My Preferences tab check the webmail option
Click Add to add email info
Enter email address & choose the service provider from the drag down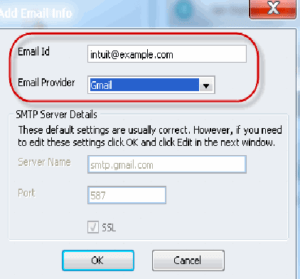 Type SMTP Server details in the empty boxes like Server name & Port.
Provide Email information will prompt
Type email id & password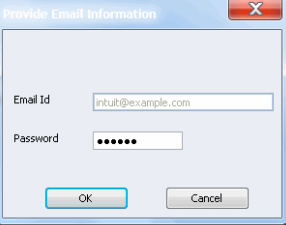 [box]SMTP Server Details will be provided by your Internet Service Provider or Email Service Provider. Make sure you have enabled 2-factor authentication in your webmail account[/box]
Contact QuickBooks Desktop Experts for QuickBooks Email Setup
If you find trouble going through the instructions & fail to send email using QuickBooks. Get connected with our QuickBooks desktop support experts on +1888-300-6790 & get QuickBooks email setup done with the guidance of a professional.
More Support Articles About QuickBooks Email Setup Queries