QuickBooks Error 181016 in Point of Sale
QuickBooks Point of Sale is popular retail accounting software. It has a user-friendly interface and several useful features that make daily managing transactions a breeze. There are some drawbacks to the abundance of benefits. One of them is the QuickBooks POS software errors that you may encounter. Here are a variety of errors in QuickBooks POS that you may encounter. The error usually occurs during the financial transaction. QuickBooks Error 181016 is one such error that essentially prevents financial transactions from taking place. 
If you are having trouble with QuickBooks POS Error 181016 and want to fix the issue, follow the steps outlined in this article.
Causes Of QuickBooks Error 181016
If this error occurs to you while working with QuickBooks POS, you will see the following error message:
Error: 181016 "Problem could not open the QuickBooks Point of Sale data: [company name]" or

Error: 181016 "Problem could not create a company: [Company Name]"
The above error is caused by a non-unique company name in your network, which is being prevented from communicating by your system's firewall.
The following are some potential causes of QuickBooks Point of Sale Error181016:
Log in to the system as an Administrator.
Problems with your company data folder
When opening files or folders, the system firewall and other anti-virus software installed on the computer create a barrier
System's TCP/IP may be disabled or corrupt.
How To Resolve QuickBooks Error 181016?
To resolve the QuickBooks Error 181016, follow the steps below:
Method 1: Create a New Company File
The following are the detailed steps:
Log in as an administrator
Go to the File menu to see if the issue is with the data.
Select Company operations
Now, choose 'Create new company'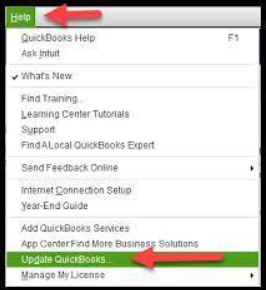 Click on the 'Next' option.
To test the file, give it a unique name.
If the error persists, you should open the original file directly. To do so, follow these steps:
From the File menu, select Company Data.
Click on Open
Now, choose an Alternate location
Select Browse and type the file's address.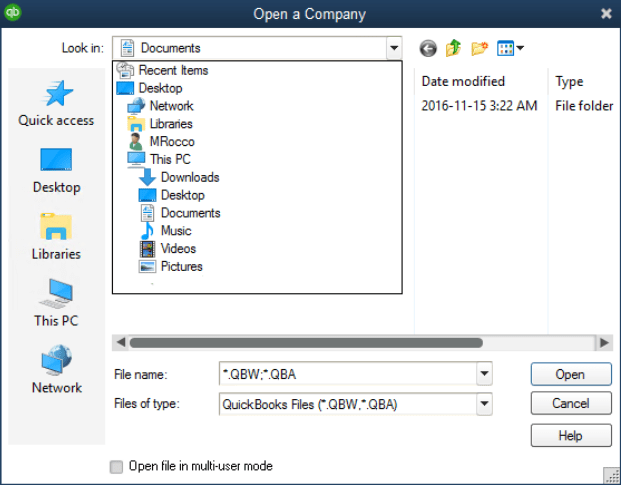 Select 'DB' and click 'Open'
To finish the process, select OK.
Method 2: Rename Company File
If the problem with the previous file persists, you can create a new company file and transfer the data to it. The procedure is as follows:
Return to the 'File' menu
Select Company data
Choose Rename and make sure the data is the same as in the previous file.
Also Learn how to update QuickBooks company file to a newer version
Method 3: Using QB POS Troubleshoot Connection Tool
To fix the problem, follow these steps:
Open QBPOS Connectivity Tool
Check the QuickBooks database server manager for any damaged or corrupt installation files.
Make sure the system firewall or anti-virus application isn't the source of the problem. If the problem persists, remove them or set QuickBooks as an exception.
Make sure TCP/IP is enabled and working properly.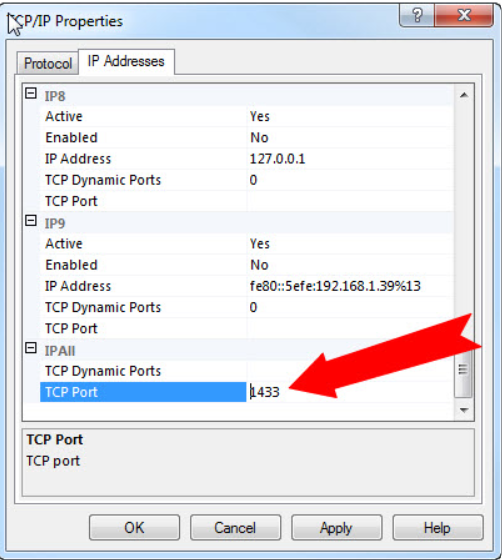 Method 4: Update QuickBooks To the Latest Version
If QuickBooks is not updated to the latest version, the POS error applicate update will appear. To update QuickBooks Desktop, follow these steps:
Open QuickBooks and go to the Help button
Select Check for New Updates from the software updates menu.
Available users will receive a pop-up message asking them to upgrade to the latest version of the accounting software if new updates are available.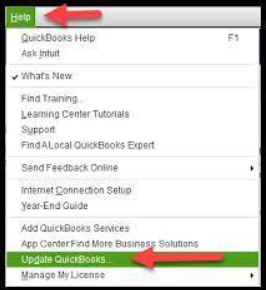 You can also choose automatic updates to avoid having to manually update the software at regular intervals.
Contact QuickBooks POS Support Professionals
The above-mentioned methods should suffice for troubleshooting QuickBooks Error 181016. You should now be able to use QuickBooks Desktop or QuickBooks Point of Sale as usual. However, these solutions will only work if the error is still in its initial state. If the error has been present for a long time, it may become unrecoverable. In such cases, you should contact our QB POS support team to get immediate assistance with your problems.
Frequently Asked Questions
What is QuickBooks POS?
QuickBooks POS includes advanced inventory, inventory tracking, and customer management tools to help users manage sales more efficiently.
What is QB POS Connection Tool?