What is QuickBooks Error 1723
QuickBooks Error 1723 appears on the screen as Error 1723: There is a problem with this Windows installer package. QuickBooks errors indicate the dysfunctionality of the application due to improper configuration or missing windows components.

Users may come across this error while trying to install or uninstall QuickBooks desktop. QuickBooks error 1723 is an error code in the QuickBooks desktop. Error 1723 occurs due to the damaged windows installer. This error can show up on any QuickBooks desktop version such as QuickBooks Pro, Premier & Enterprise.
Screenshot of QuickBooks Error 1723 in Windows 7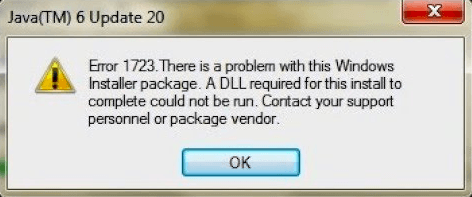 Causes of QuickBooks Error 1723
Installer package damaged
Setup file damaged
Temp folder permissions
QuickBooks files missing in the installer
QuickBooks does not meet the system configuration
How to Resolve QuickBooks error 1723
This error can be removed using the following solutions provided. Note that if your system configuration does not meet the requirement of the QuickBooks desktop. It would be necessary to change the configuration of the system in order to run QuickBooks error-free. QuickBooks error 1723 is rectified as an installation error and it can be resolved using the following troubleshooting steps.
Solution 1: Use QuickBooks install diagnostic tool or QBinstall tool
IMPORTANT THINGS TO REMEMBER BEFORE USING QUICKBOOKS INSTALL DIAGNOSTIC TOOL
Windows should be up to date
QuickBooks Registration required
QuickBooks Should be updated
How to Run QuickBooks Install Diagnostic Tool

Download QuickBooks Install Diagnostic Tool
Save the File when prompted
Run QuickBooks install diagnostic tool to detect errors in your QuickBooks
Make sure QuickBooks and all background applications are closed
Tool Installation time depends upon system configuration and performance
Restart the computer after installation of the QuickBooks diagnostic tool to ensure correct installation
You need to re-register or reactivate your QuickBooks after installing this QuickBooks component repair tool
Solution 2: Configure the permissions of your Windows Temp folder to repair Error 1723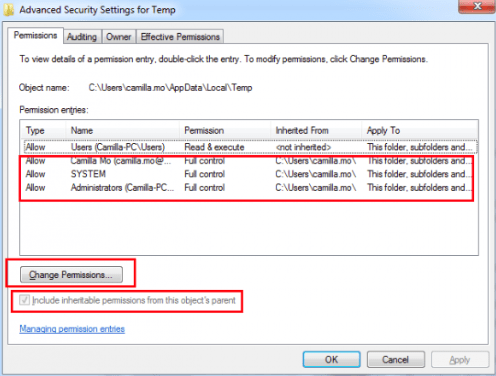 Open the run box on your system by pressing the Windows+R key simultaneously
Type %temp% in the run box and hit enter
Right-click inside the temp folder and select properties
On the properties windows
Select the Security tab
Click on Edit
Below the Allow column
Highlight your username
Check the option Full Control
Click on OK and delete all the temp files
Install QuickBooks again and ensure to remove any older version of QuickBooks desktop
Contact QuickBooks Desktop Support for Instant QuickBooks Error 1723 Recovery
If the above-provided troubleshooting steps do not resolve QuickBooks error 1723 for you. Get expert help from QuickBooks desktop experts from the technical support team. Dial QuickBooks error support phone number +1888-727-4587 & get instant remote support for error recovery. Our technicians are available around the clock to assist the users.