The QuickBooks Enterprise Diamond is a version of the QuickBooks Enterprise desktop, a multi-user financing, and accounting software that offers maximum features and functions, allowing you to manage your business books efficiently. Here is what you should know about QuickBooks Enterprise Diamond:
What's New in QuickBooks Enterprise Diamond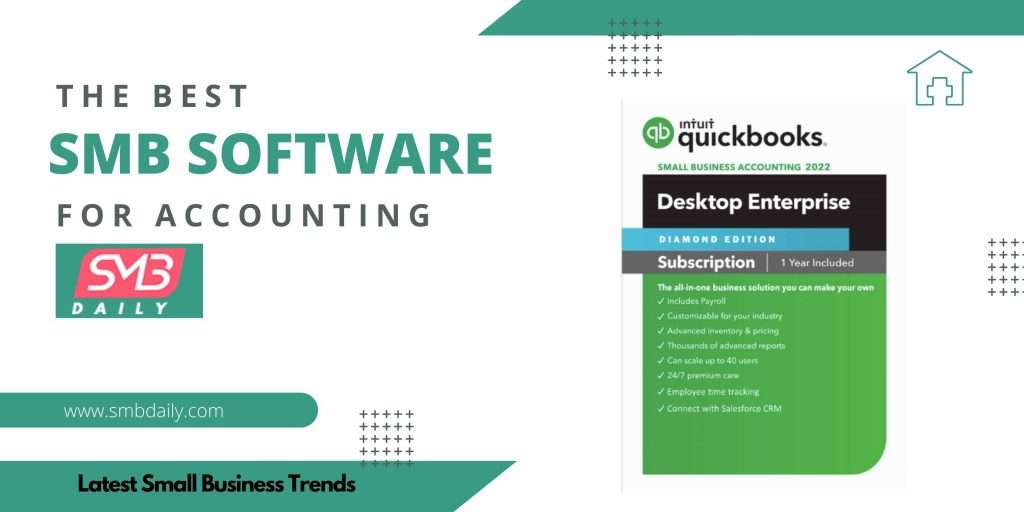 There are three special features that have been added to the list of QuickBooks Enterprise Diamond that are:
Cloud Access
Cloud Hosting allows users to work from remote locations, thereby boosting productivity. Your data will now be stored safely with a backup while giving you access through any safe device from anywhere, anytime.
Bill and PO Workflow Approvals
A single dashboard allows the users to oversee, maintain and track bills that require approvals. The cash flow of your business will now be transparent and easily manageable. It offers customizable bill and PO workflow approvals.
E-Commerce Integration
Another new feature streamlines e-commerce management. QuickBooks can now be integrated with marketplaces and online stores, allowing you to have an updated inventory as the system auto-updates itself with every sale made. Users can also add products across several channels.
Subscription Plans & Number of Users
Intuit offers the QuickBooks Enterprise Diamond for $4200/year. However, this amount varies depending on the number of users. Along with this plan offers its users to opt for QuickBooks Cloud Hosting Plans that begin at $404/month, assisted payroll @ $2 per employee, and QuickBooks Time Elite for $10 per employee. Intuit often has interesting discounts on their plans allowing you to save up to 40%.
Why QuickBooks Enterprise Diamond for Business?
QuickBooks Enterprise Diamond has been enhanced with additional customizable features that give you access to tools that allow easy management of finance and accounts of your business. From inventory to customer information and from vendors to pricing, this software facilitates quicker workflow allowing you to make intelligent business decisions that lead to the growth and development of your business.
Some More Features
Assisted Payroll
Assisted Payroll feature in this software package gives the employer the option to their employees with next-day direct deposit, printed checks, or both. It also takes into consideration of tax filings and year-end reporting. QuickBooks takes responsibility for any late filings.
Advanced Pricing
This feature allows you to tailor the prices for a specific customer by adding pricing rules depending on items, quantity, customer, date, and sales representative. Manufacturer markdowns, quantity discounts, and promotions can also be set up quickly. The software automatically tracks sales taxes on taxable goods you sell.
Industry-Specific
Professional Services, Construction & Contractors, Retail & Commerce, Manufacturing & Wholesale, and Non-Profit are the five standard business editions available in this software; you can simply select your industry when installing to use the industry-specific features.
QuickBooks Time Elite
This software includes the QuickBooks Time Elite software, which allows your employees to enter their working hours with the help of the QuickBooks mobile app remotely.
QuickBooks Priority Circle
The QuickBooks Enterprise Diamond users automatically become VIP customers who are allotted a dedicated customer support team to guide them and answer any questions about the software. Users can also avail the QuickBooks Enterprise support services and help from any source.
System and Software Requirements
System Requirement
Windows 8.1 or Windows 10 update/version with Microsoft support
Windows Server 2012 (or R2), 2016, or 2019
8 GB of RAM for 64-bit applications and a 2.4 GHz processor
Recommended 2.5 GB disk space plus extra space for data files
4x DVD-ROM drive – not required if the user is downloading from Intuit server
Stable internet connection
To use the QuickBooks Desktop Application, you should have an active Enterprise subscription, which should be installed on a device having a camera that is iOS 12 or Android 5.0 and above.
Integration with other software
Microsoft Word and Excel integration needs Office 2013-2019, or Microsoft 365 (32 and 64-bit)
Microsoft Outlook with Office 365; Invoices, e-mail Estimates, and other forms with Microsoft Outlook 2013-2019; Gmail and Outlook.com along with other SMTP-supporting e-mail clients. Integration with QuickBooks POS 19.0.
QuickBooks Mac/Plus 2016-2023, Microsoft 365 (32 or 64-bit), transfer data from Quicken 2016-2021, and Microsoft Excel 2013-2019.
FAQ
What is the Salesforce CRM Connector?
The Salesforce CRM Connector can be integrated with QuickBooks to get a detailed view of how your business performance. It allows you to share data between your accounting and sales teams – like invoices, expenses, sales orders, etc. This helps in generating a better insight into your business. It is not included in the QuickBooks Enterprise Diamond package but can be added at the cost of $150/month.